[Webinar Recording Available]
Tips to Ensure Market Entry Success in Japan
Challenges, Regulatory Updates and Success Factors
CMIC group, the largest CRO in Japan with end to end Pharmaceutical Value Creator solutions, held a webinar "Tips to Ensure Market Entry Success in Japan" on May 23, 2018 with Marcus Evans.
The webinar focused on an overview of the Japanese pharmaceutical market, its unique characteristics, regulatory updates and market entry options. Through a case study, our industry experts provided step-by-step guidance on what to look out for and to how to ensure a successful market entry.
Webinar recording is now available at
https://survey.cmicgroup.com/pc/enquete/webinar20180523/.
The link to our webinar will be sent to your Email address after your registration.
(Please note that this link will lead you to CMIC group's page)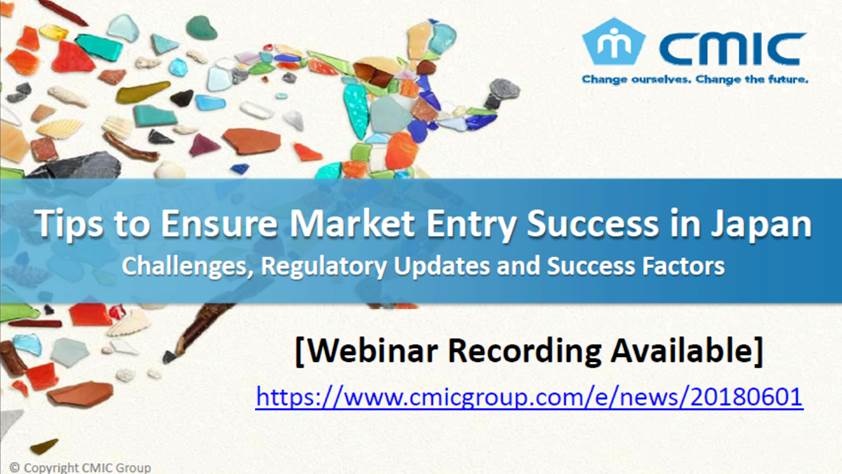 Visit https://www.cmicgroup.com/e/news/20180508 for details.
(Please note that this link will lead you to CMIC group's page)